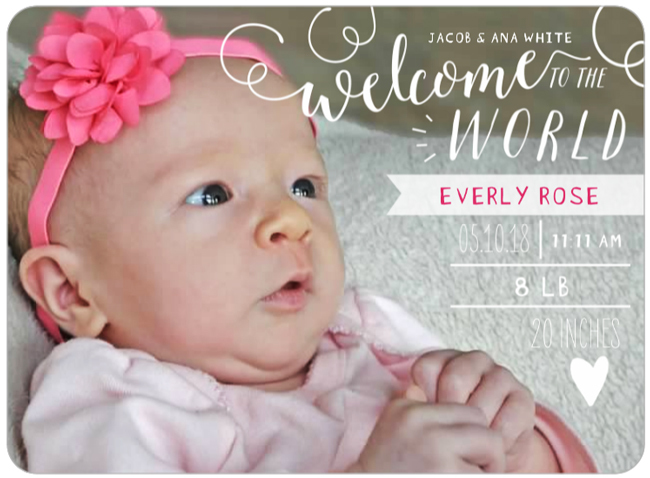 We are so excited to introduce to our friends and blog family our newest addition.
Everly Rose White was born on May 10 at 11:11 AM – coincentally her look-a-like sister was also born at 11:11, eleven years earlier.
One day shy of two weeks late, we are thankful we were able to bring her into the world naturally and in good health with the assitance of the Alaska Family Health & Birth Center, where our two older children were born as well.
It's been a whirlwind three weeks of adjusting, but everyone is doing well and happy – though very busy. We will be taking a little more time off before getting back to work time.
Thank you for all the thoughts and prayers and kind words and paitience.
Much love, The White Family