Toy Makeup Set Features
Solid wood design is biodegradable and eco friendly

Inexpensive and can be built with scrap wood

Features large storage compartment with plenty of room for accessories

Fold out palettes

Built in mirror

Carrying handle holds up the fold open top at just the right angle

Easy to customize – we'd love to see a monogram on the outside!
Make the Pretend Makeup Too!
You can make the pretend makeup using scrap wood too!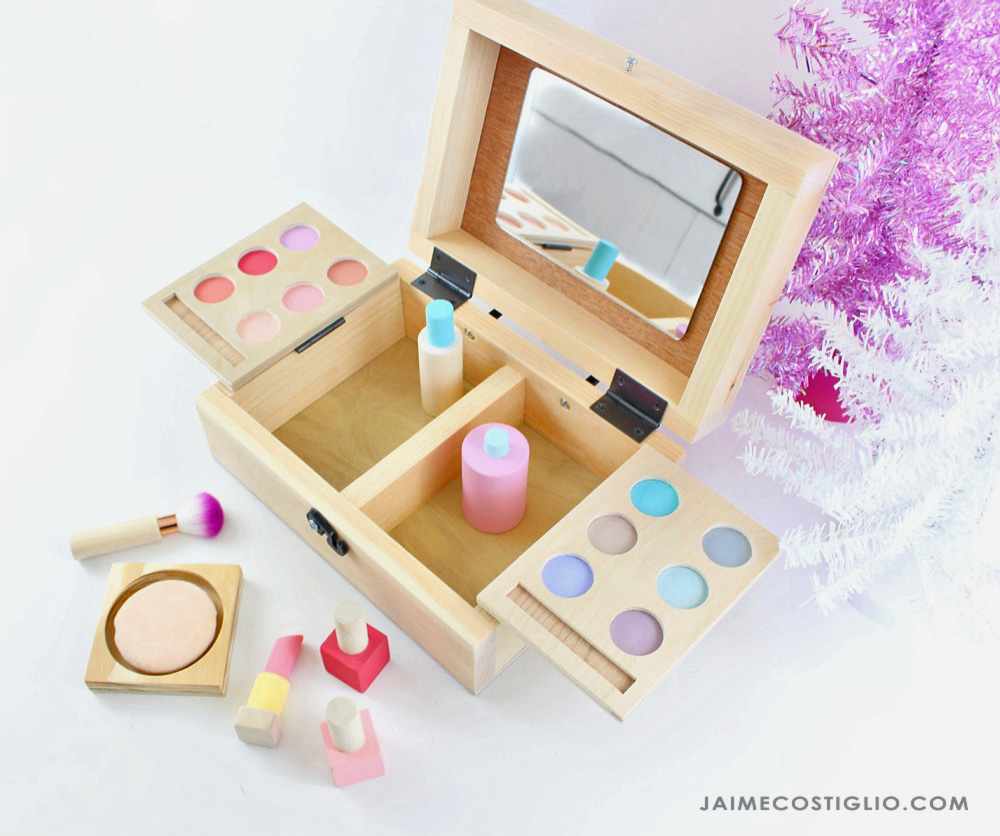 Lipstick, perfume, nail polish out of scrap wood?  Of course!  Jaime Costiglio has the details here.
This play vanity was built and photographed by Jaime Costiglio for Handbuilt Holiday 2019 – our annual holiday series where we give you a new gift plan every Friday in the 12 weeks leading up to Christmas.