No one wants to be rude and reach across the table.  You can build your own tabletop lazy susan turntable with just a couple of boards in an hour!  Our free plans make it easy.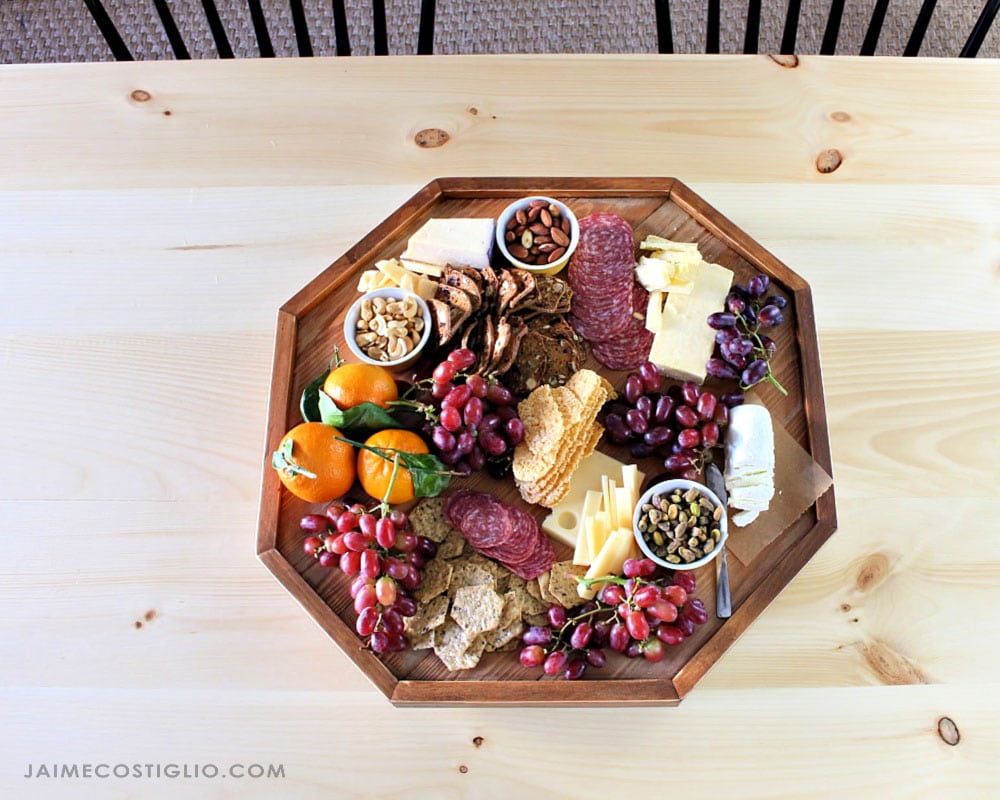 We love the modern, octagon shape of this lazy susan turntable.  And it's less expensive to make than a circular turntable top.
More Photos and Build Post
This project plan was created in collaboration with Jaime Costiglio for Handbuilt Holiday – our Holiday series where we bring you a new, free gift plan in the 12 Fridays leading up to Christmas.
Please click here for more photos and build post at JaimeCostiglio.com