Want to make your living room instantly gorgeous (and tidier)?
A barn door door console can change everything!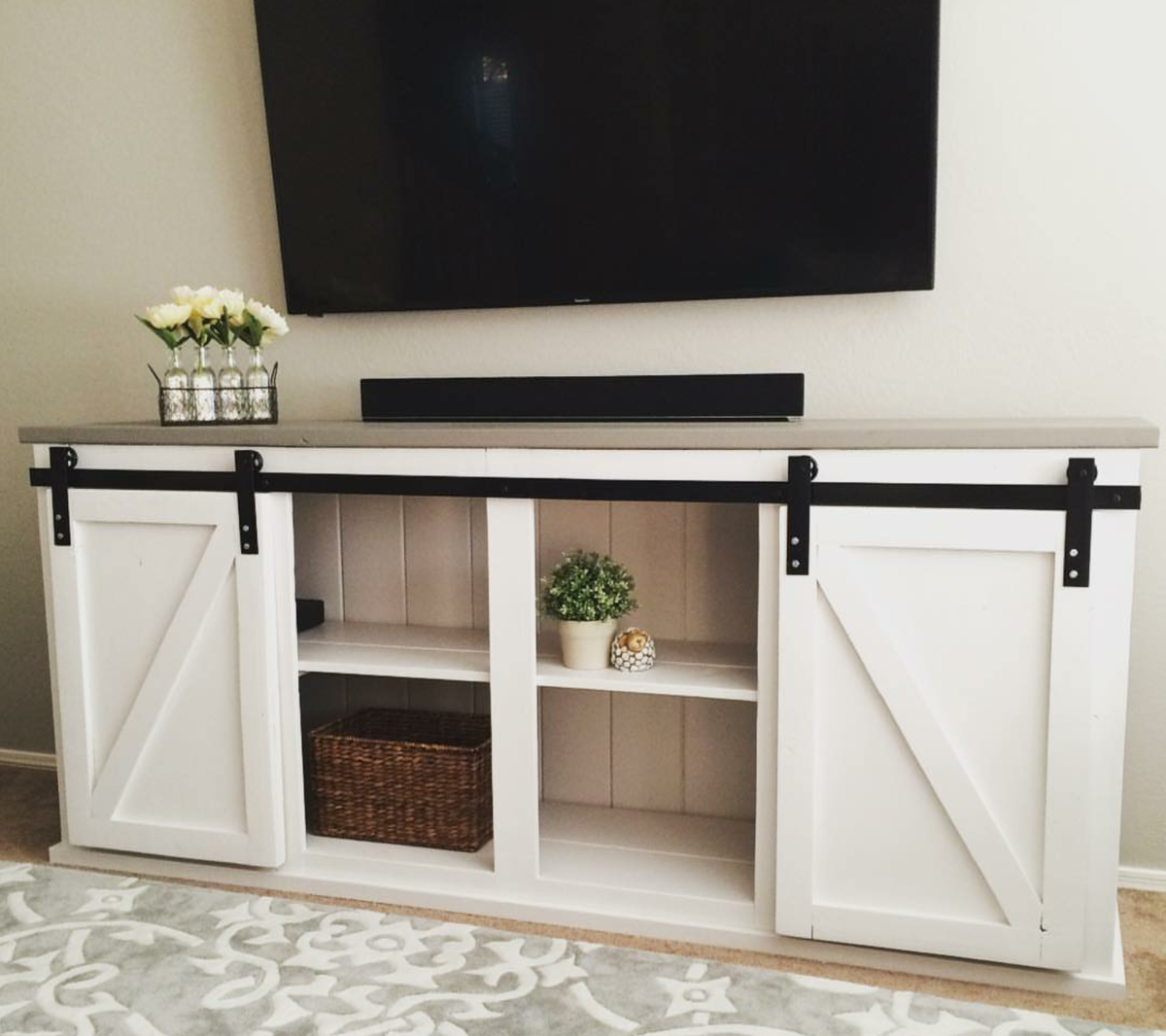 Instead of paying over $1000, have you thought about building it yourself?
No particle board
You choose the finish
Rustic look from using solid wood
Save hundreds of dollars – we estimate building it yourself will cost about $350
Let Me Do The Hard Part
Don't have a truck or a table saw to cut the plywood? 
I can help!
Let me ship the plywood pieces to your front door, precisely cut on a factory panel saw, with the front edges finished.  Since you only pay for exactly what you need (no scraps) and you don't have to buy edge banding, the price is only a little more for all this convenience and accuracy. And you don't have to go out and buy and store a big, expensive, dangerous table saw.
Click here to purchased the customized kit for this Barn Door Console Plan.
Want to do everything yourself?  No problem – we have the plywood cuts listed in the cut list too.