Do your kids LOVE to pretend play?
Here's a project that looks beautiful, takes up little space, and converts to whatever your child can dream up.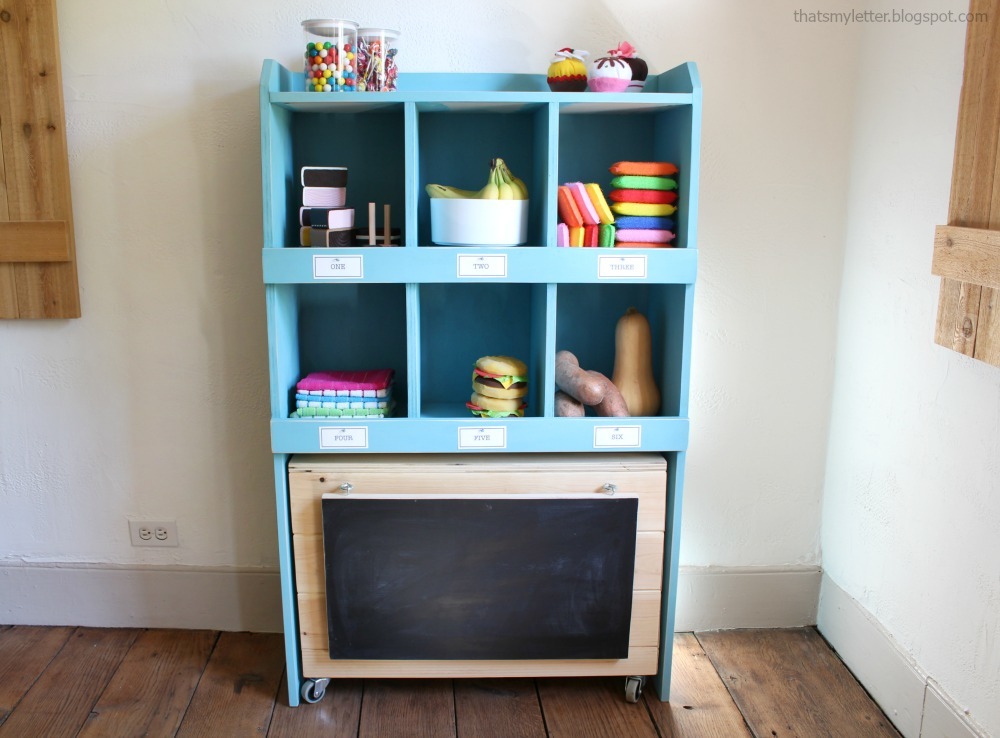 We love it as a pretend play market – with a roll-out checkstand!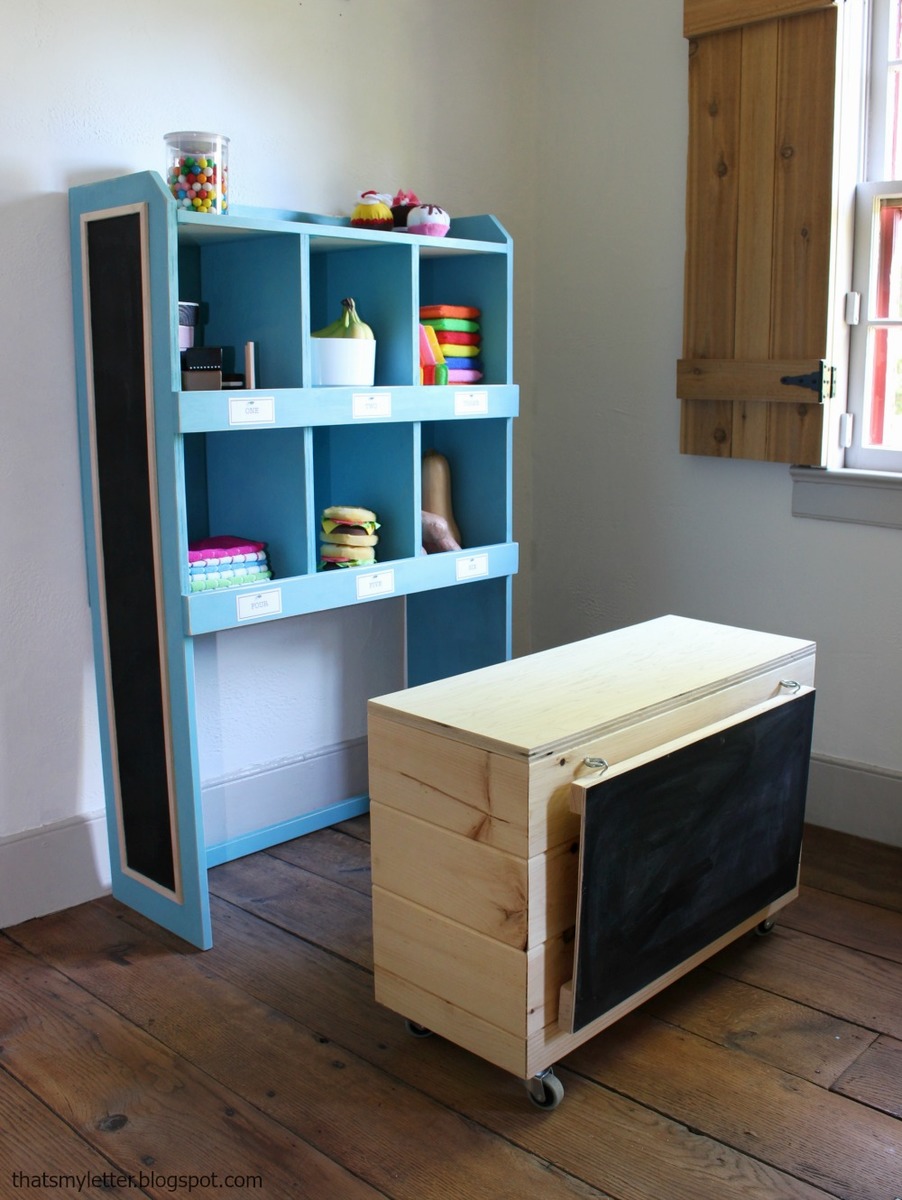 Because every market needs a check stand!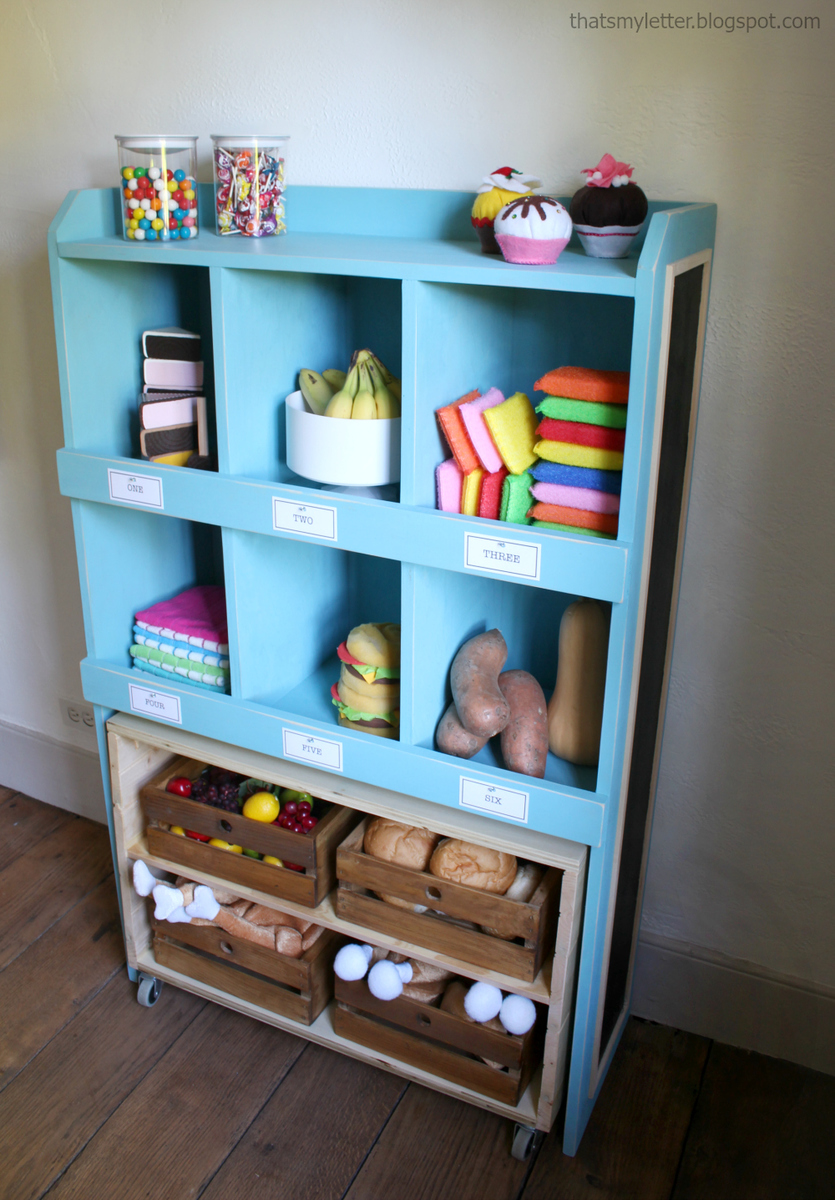 The checkstand also flips for storage, you can use it either way.
This pretend play market is suitable for smaller children, with the height of the checkstand at 21″ – but you could easily modify the plans for a taller checkstand for older children.  I know my 9-year-old would love this pretend play market!
I'm sharing the free plans below, be sure to check them out (if this is the homepage, you'll have to click READ MORE below).
For lots more photos and build details, visit That's My Letter.