How amazing are portable gas grills?  They take up so little space, you can bring them anywhere – so no need to have multiple grills, and they do a great job for an economical price! 
I love portable gas grills so much, I had to make an entire grilling station based around one!
Here's how it works –
An enclosed console outside, that you can use for a variety of uses – as a bar, put an outdoor TV over it, or as a serving console –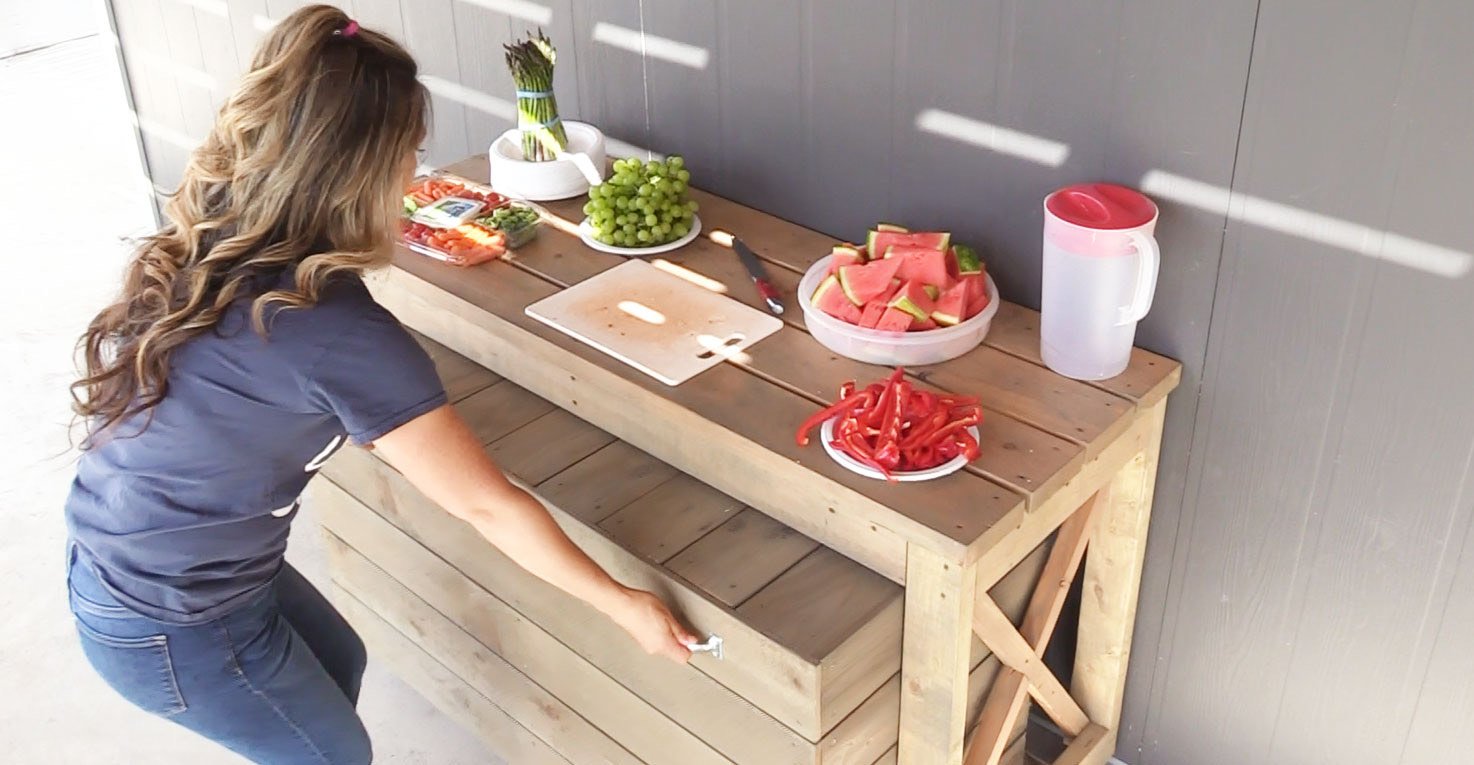 If you want to grill, just pull out the lower table, move it away from a structure (so it's fire safe), and set your grill up.  I made the lower table table height, so it's perfect for a portable gas grill that adds about 6″ in height.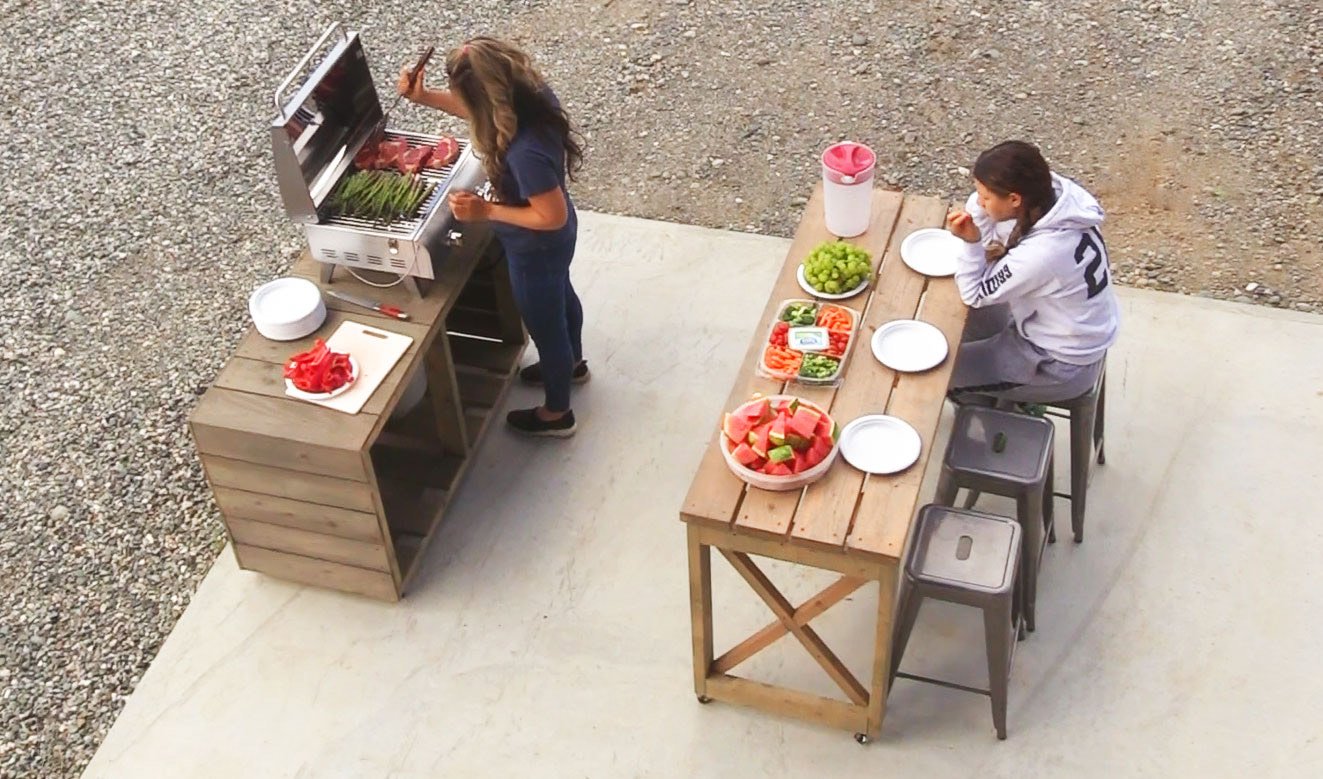 You can also move the "over" table out, and use it for dining.  It fits about six stools (max) – but four would be more comfortable.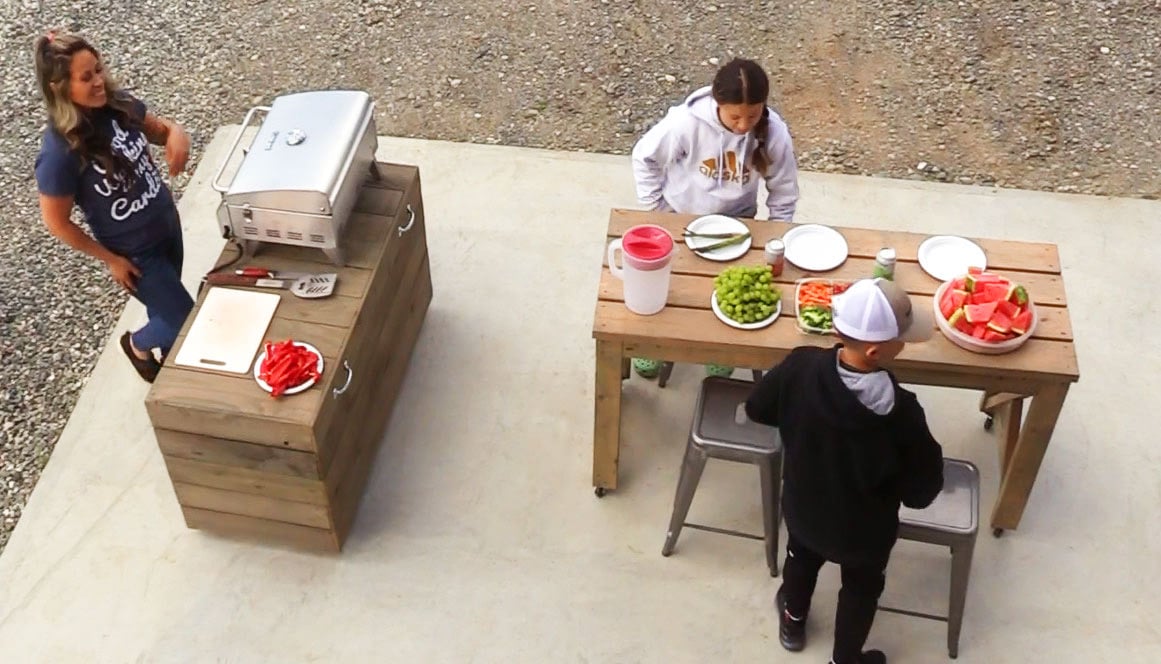 We LOVE that you can use this system in unlimited configurations.  You can set it up as an island, as an L shape, with the grill out, with the grill facing in … whatever your occasion and your space requires, this grill system is up for the challenge!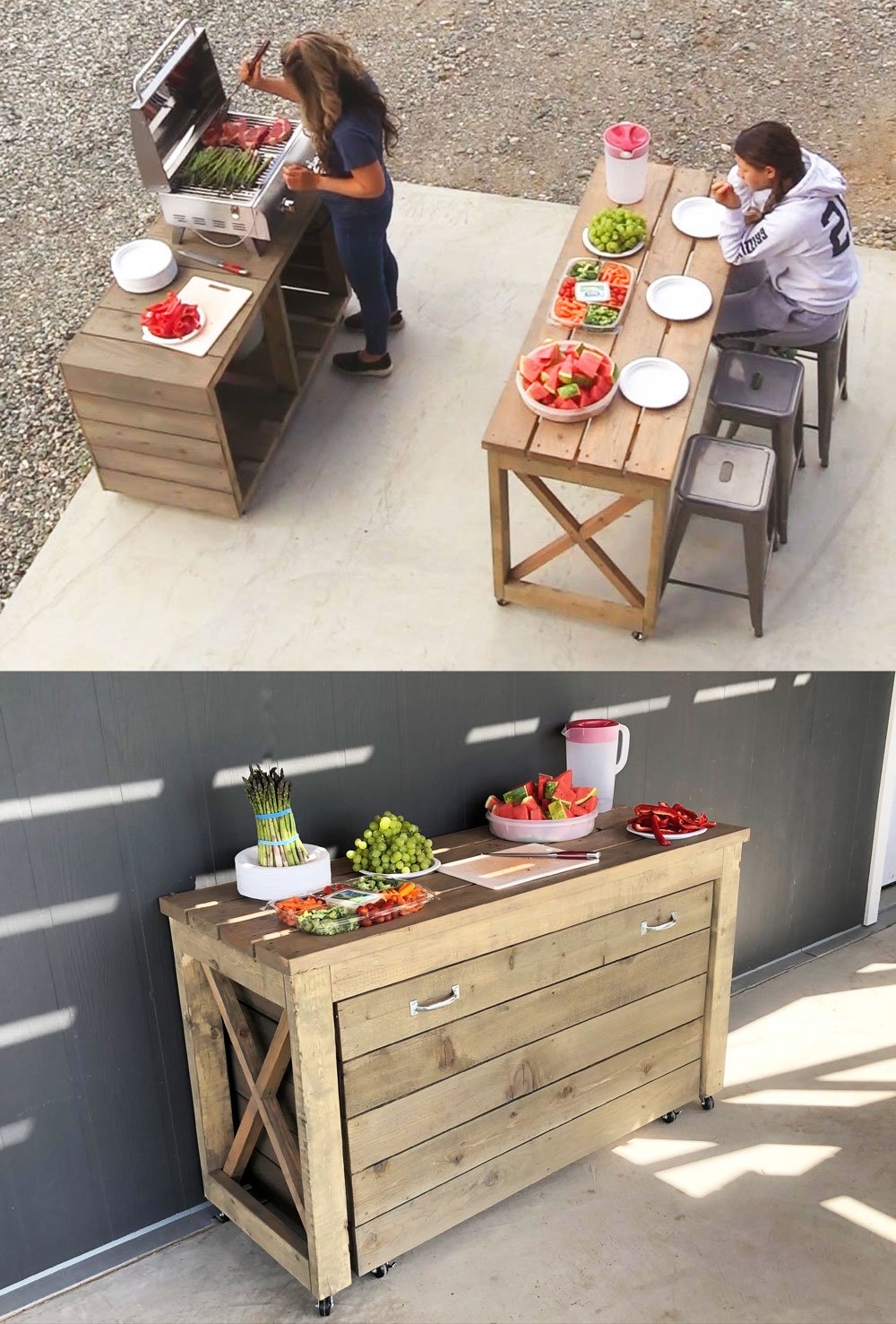 Building the Grill Station
This was actually a pretty easy build!  The hardest part was the X detailing (which you can omit or customize to make easier).  We created a video of the build process for your convenience –
Grill Station Plans
Love this grill station?  You can't buy it – you have to build it!
I partnered up with Ryobi Tools to create this project plan – click here or the button below to download the free plans.