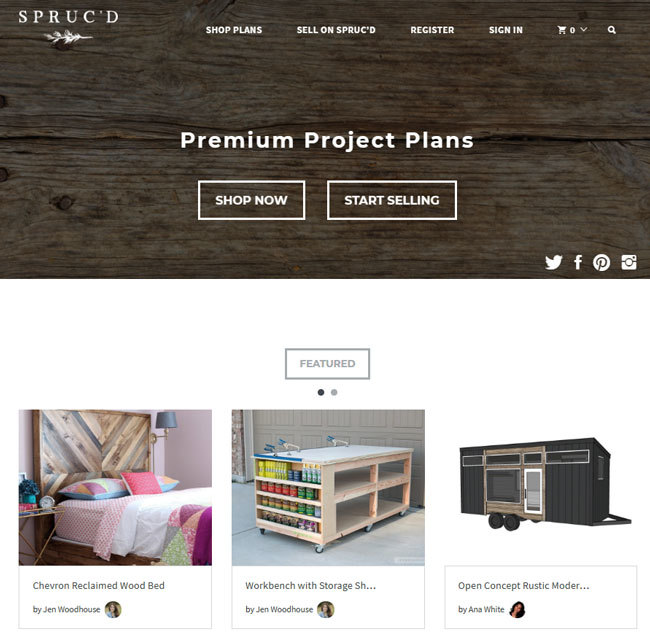 Hi folks!  We've got some exciting news today!  For the past year – yes, I've been keeping this under wraps for a year! –  I've been working hard with my good friend and fellow maker, Jen Woodhouse on an exciting new project. We are thrilled to finally get to share it all with you today!
We are launching a brand new website Spruc*d – www.sprucdmarket.com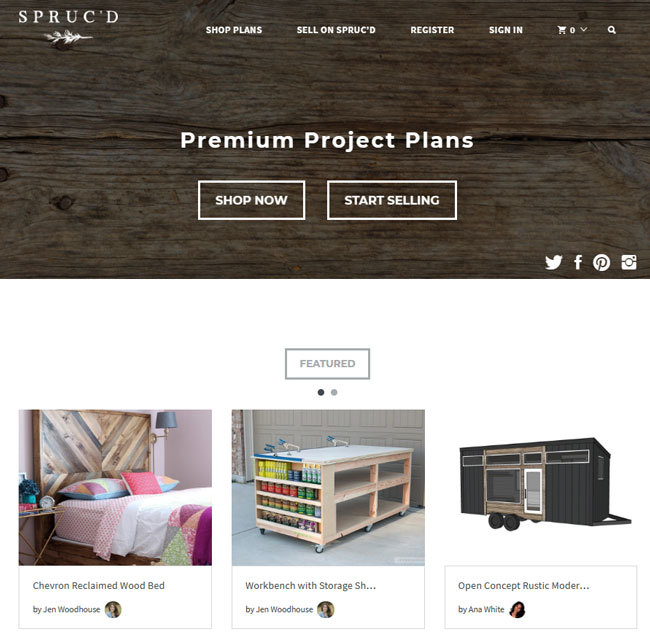 Spruc'd is the first of it's kind – a marketplace just for premium furntiure plans. Spruc'd is a new and exciting platform that connects creative designers with thoughtful consumers – where the best creators can turn their project plans into opportunity and discerning customer can discover only the best, most reliable plans that will set them up for project success.
WHY PREMIUM PLANS?
Builders are asking for better plans, custom plans, complicated plans, plans with support – but plan designers can't always meet these needs on dwindling advertising revenues.  A platform for premium plans will give builders more and better options.
START SELLING ON SPRUC'D
Are you a maker, builder, woodworker, designer?  We want to work with you! We value your time and design talent, and want to see your work recreated around the world – but in a way that helps you make passive income for life.  You can learn more about being a vendor here.
And if you need help creating a plan, for a limited time, we'll help you for free!  You can learn more about free plan design services here.
SPEAKING OF FREE, WHAT DOES THIS MEAN FOR FREE PLANS?
The great majority of my plans will always be free on Ana-White.com.  But there are cases where I can't justify the huge amount of time needed to create a complicated plan – especially when that plan only benefits a handful of people – so there ends up being no plan at all.  Offering a premium plan will enable me to put time into more complicated plans, even if I know the audience is smaller.  Spruc'd is here to supplement what I already do.
Head on over to Spruc'd and let us know what you think!
XO Ana