My friend needed a new dining table.  Up here in rural Alaska, it's hard to find nice furniture and shipping is expensive.  So I built her a new industrial farmhouse table.  I'll update with more pictures when we get some, but it is so beautiful!
This table is different than our original Benchwright Industrial Dining table in that I built this table with solid 4×4 legs.  Also, the top is super smooth – my friend has a family of 7 and keeping things easy to clean is essential.
Here's the video of how we built this table:
And the plans are below.  Note that I did make some small changes in the plans in areas that I felt could be improved.  
What did you use for the pipe?
I used two pieces of 36″ long iron pipe in 1/2″ diameter.  I used a union and end plugs.  This all should be available at most hardware stores.
I wanted to also share with you this table built by VBQuick1 over at Lumberjocks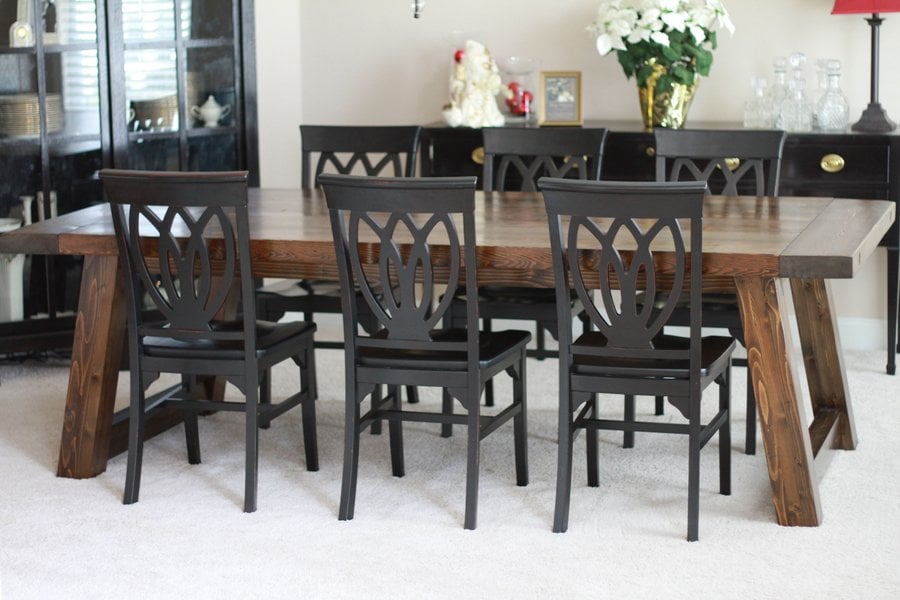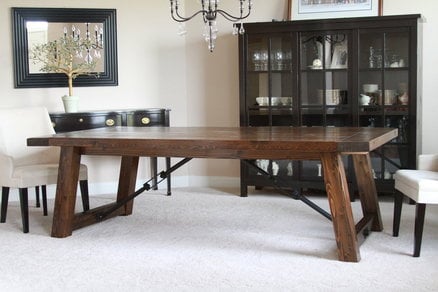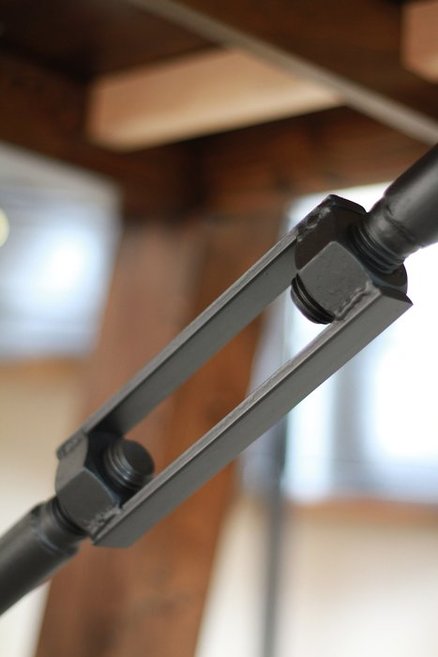 The turnbuckle is two nuts welded together with flat bar.  More info here.