Specific storage makes tidy up a no brainer – especially for toys.  Because kids know exactly where to put things away, making toy room clean up easy and decision free.
This week, Jaime Costiglio and I, are sharing a brand new plan to help you with just that!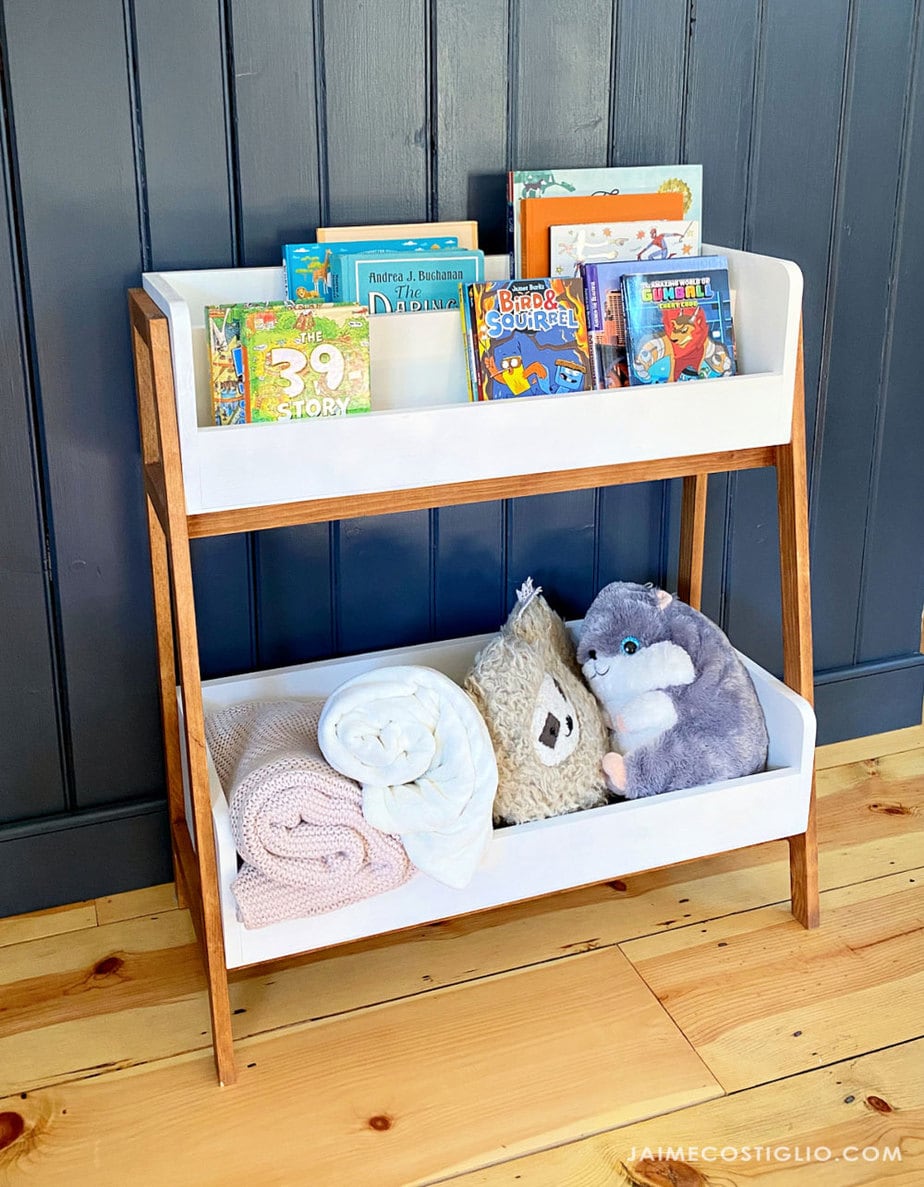 This bookrack features a bin at top for organizing books forward facing, suitable for different sized books.  This also displays beautiful book covers facing outward.  The bottom is great for larger items like stuffed animals, blankets, or favorite action figures.  I love that there is no tabletop surface to accumulate clutter on top of.
Handbuilt Holiday 2021

It's the season of giving!  I partnered up with Jaime Costiglio to bring you a brand new free gift plan, every Friday in the 12 weeks leading up to Christmas!  Over the years, we've gifted hundreds of plans, many that you can make with scrap wood.  Check out the entire Handbuilt Holiday Collection here.
Build Post and More Photos from Jaime Costiglio
Want to see this project come together with build photos?  Tips and tricks?  Lots more finished photos?  Jaime puts together a build post on her blog with much more details – please click over and check it out.