Hi friends!  We are starting on a new mini project to complete this summer.  We are finishing up a 300 square foot (plus sleeping loft) cabin in remote Alaska.  The cabin was shelled in with no flooring or trim, and an unfinished kitchen.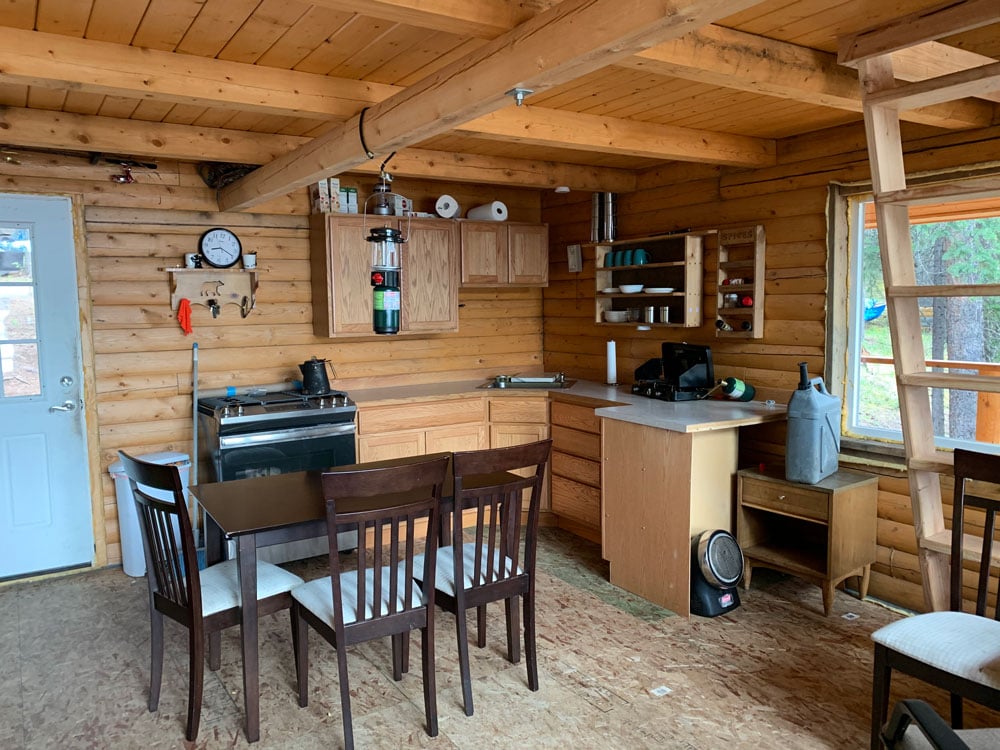 Before
The kitchen takes up half of the cabin.  Half.  So even though there was alot of good things about the existing kitchen, we decided to completely redo it so it could seat more people, have more storage, and be designed for gathering.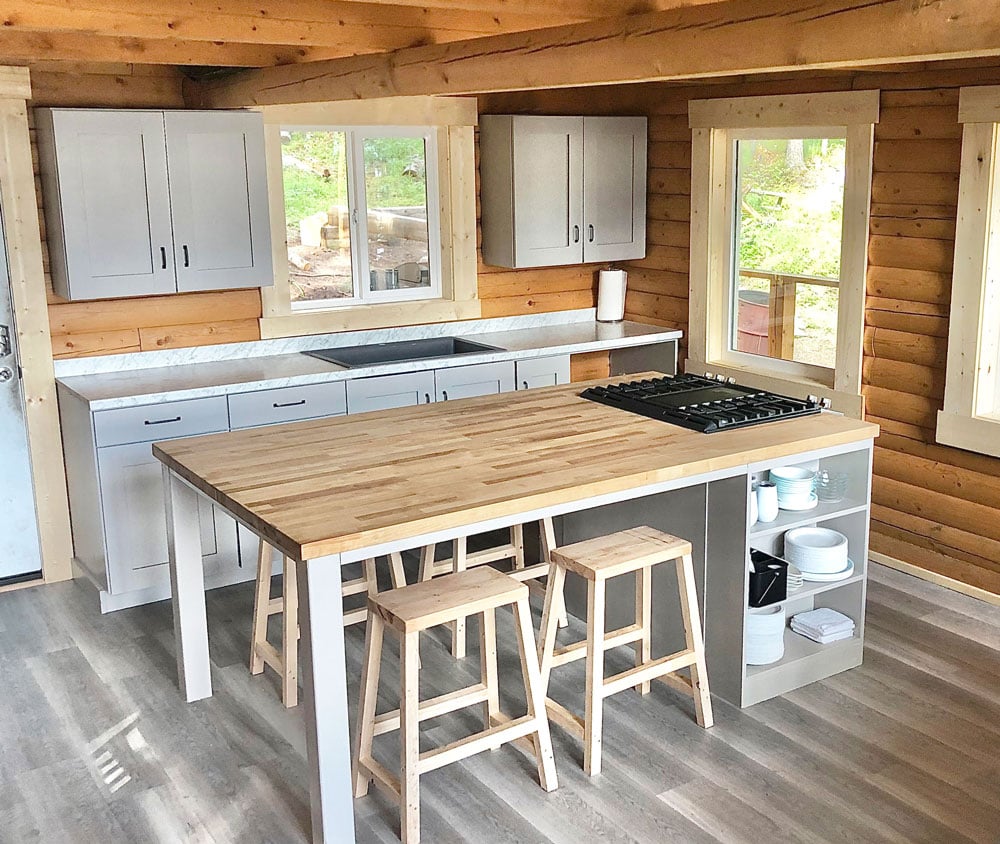 After
The new kitchen changed everything! 
But the biggest difference maker was the kitchen island that we built.
More Seating on Multiple Sides
This island can comfortably seat up to six.  I love seating on multiple sides – anymore, I try to avoid islands with seating on just one side.  It's lonely eating shoulder to shoulder, all in a line.
Cooking Not Against the Wall
I am a big fan of cooking in the island, because cooking is such a community thing.  To talk and chop, to stir and laugh – all while enjoying the changing aromas of cooking, makes cooking about people, instead of a dreaded daily chore.
I also love that when I'm cooking, there's no traffic behind or beside me – it's a dedicated cooking center.  This also improves safety, as the cooktop burners are not in the center of the island (close to people eating and using the island table area).
Easy Access Storage
We love that in this kitchen island we were able to add easy access storage on both sides of the range.  On the hidden side, I stored all the spices, cooking towels, cooking utensils, oils, and mixing bowls.  On the outward facing side, I stored all the dishes and napkins, so hungry guests can help themselves to plates and forks – without creating traffic inside the kitchen aisles.
We could go on and on about how much we love this kitchen island!  We've used it already on a few trips, with multiple families, and it has not disappointed!  I love that the kitchen ALWAYS looks this great – it's easy to clean and keep organized.
But this isn't just a blog post about showing and telling – I'm sharing the plans so you can build this exact kitchen island too!
How We Built This Kitchen Island
In this video, we show you the basics of building this kitchen island
And the free plans that we used are below.