Burning wood for heat in Alaska has been part of my life for as long as I can remember.  We love wood heat because it's more cost effective than oil, is renewable, and harvesting wood is good for our forests – certainly more ideal than wildfires burning up the forests if they aren't managed. 
For our cabin, we need to store wood inside so it dries out and is free of snow, but the space is limited.  So I designed a new project just for firewood.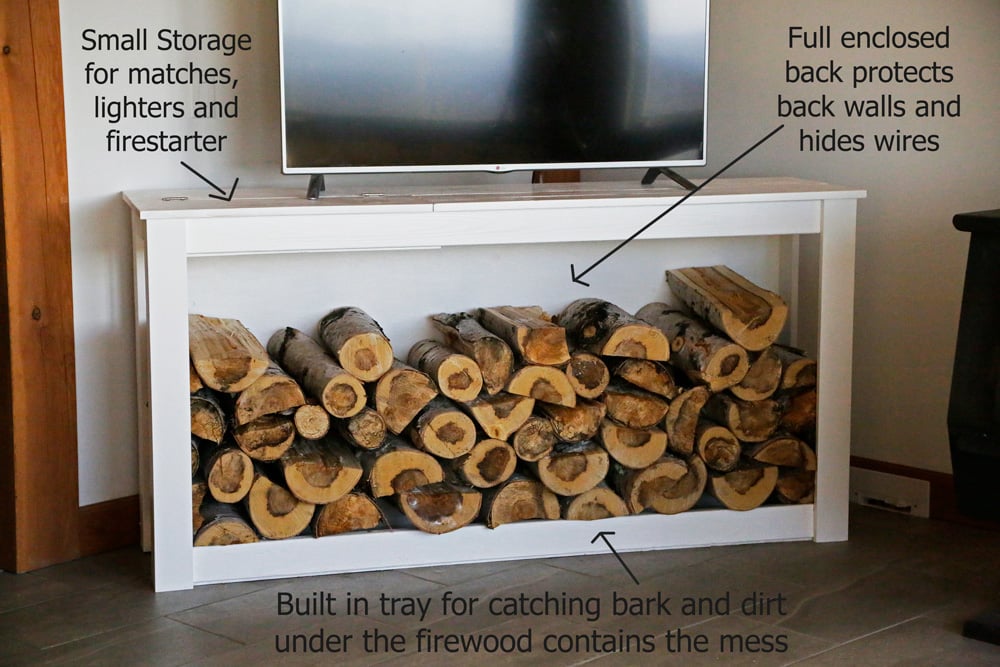 We love that it functions like a console with useable space on top, but is designed to accommodate firewood.  I'm going to warn you though – this project is HUGE – measure and make sure it fits before building.
Video Tutorial
In this video tutorial, we show all the steps on how we built it.  Also watch if you want to add the hidden storage area.