My only coworker has been complaining quite a bit about her office chair, so I thought it was time to show some appreciation for my number one associate and build her a higher chair.  She of course, had to help.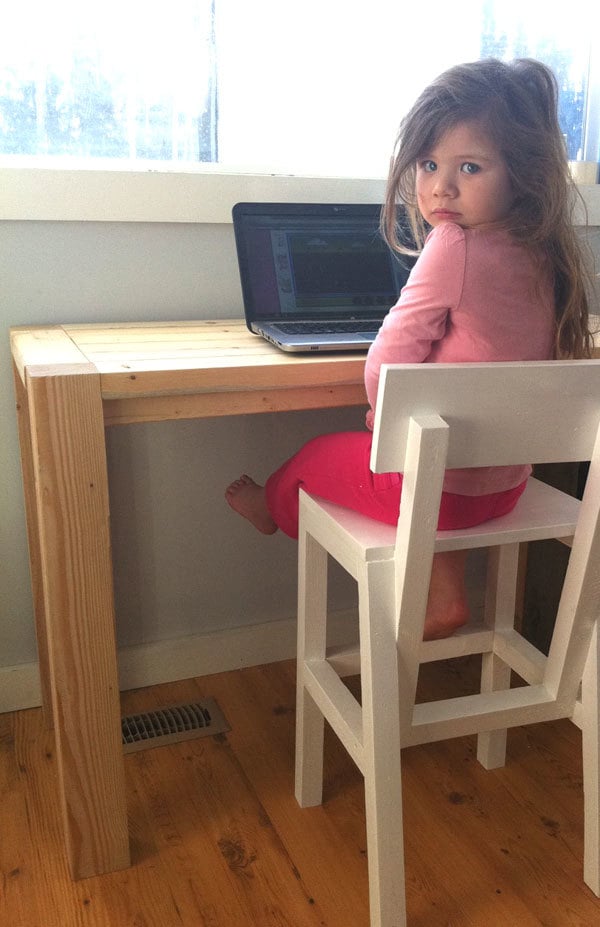 Mom, how and I supposed to work if you keep making me take pictures?
This chair is perfect for preschoolers, who don't need the security of a high chair, but still could use an extra boost.  For sure a luxury if you had to buy such a chair, but in our DIY world where all things are possible on the smallest of budgets, why buy a plastic booster seat when you can make a mod style solid wood chair for the same cost?  And this chair is really cool because the base supports act as a step up, so children can seat themselves at the table.