My youngest daughter's bedroom has had a mattress on the floor since we moved into our new house two years ago.  It hasn't been a pressing need since she's still a baby, and the bed only gets used when we have extra guests (that's why it's a full size).  But the room just felt messy and unorganized with the mattress on the floor, blankets and pillows spilling off on to the floor.  Beds are essential for grounding a room.  
The good news is you can build your own bed frame starting at around $50 – and that's a solid wood bed frame that is stainable or paintable.
For my daughter Everly's room, we went with a modern style platform bed frame, it turned out so great!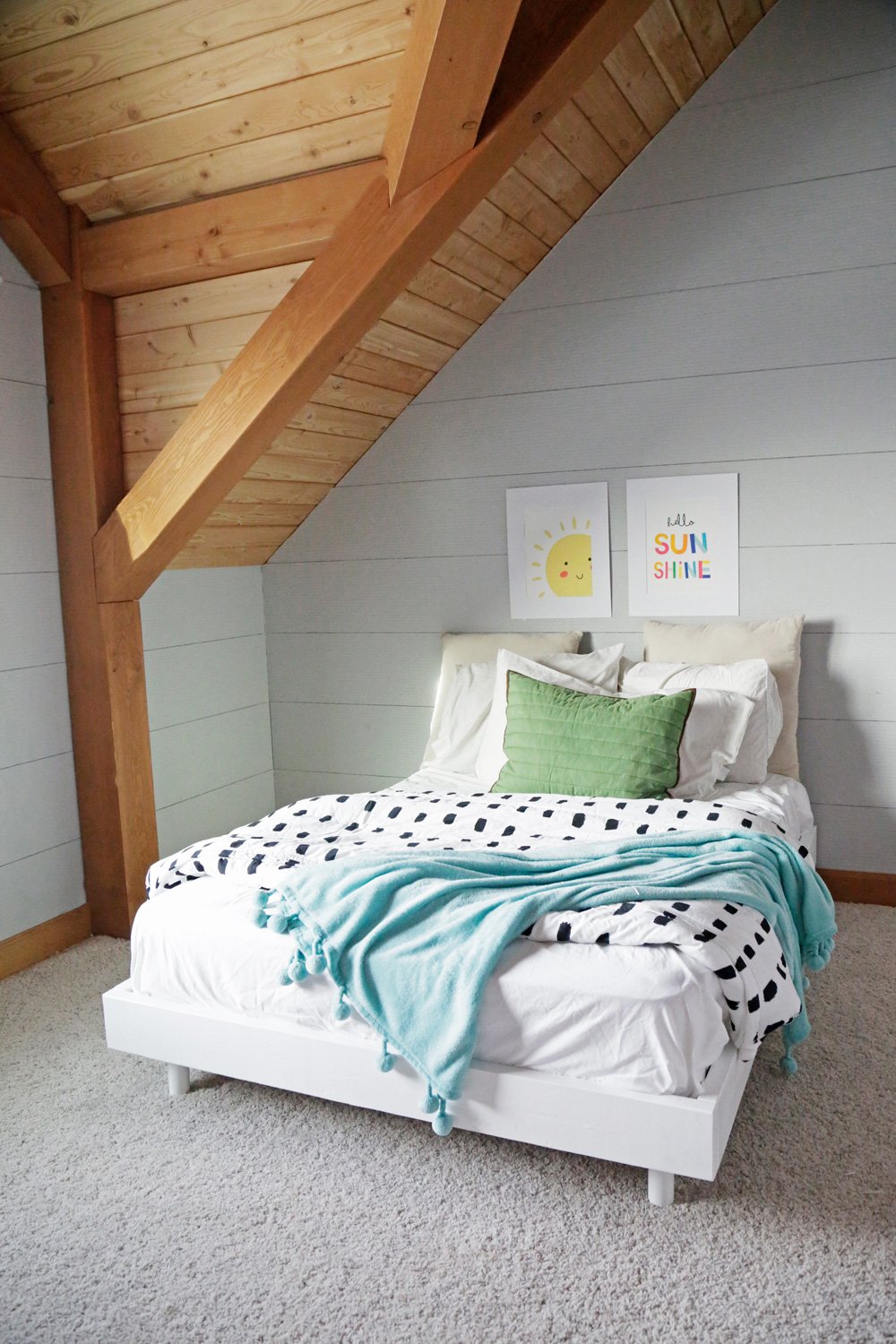 Building this bed changed everything about this room.  We love how it turned out.  The adorable legs inset on the bed frame give it a fun, modern feel.
Leg Options
For the legs on this bed, we used 2″ wood dowels from Home Depot (about $14 for 3 feet).  There is hidden legs under the bed, so I felt the 2″ dowels were plenty good.  But you could also use 3″ round fence posts for a bigger leg at a reasonable price, or buy store bought mid-century legs or hairpin legs.  This bed is very adaptable.
Video Tutorial
For those of you who are visual learners, check out the video tutorial of this bed build.  We go through all the basic steps.
Modern Platform Bed Frame Plans
The plans for this modern platform bed are below.  We would LOVE to see this bed built in different sizes, so we included all the different sizes in this plan.