This post is NOT sponsored – but I do work with and use Ryobi Tools (and have for many years)
The Holidays are the absolute best time to tool up!  You can find amazing prices, whether you are giving the gift of building to someone, or adding to your own workshop.
I have been using Ryobi Tools for many years now, the same drill just keeps going and going.  I love that over 125 Ryobi tools share the same battery – since batteries can be the more expensive part of a tool purchase.  You can get away with just a handful of batteries to power an entire workshop of tools!  Less batteries, more tools!
Here's what I'm loving about Ryobi Tool Promotions this Holiday season –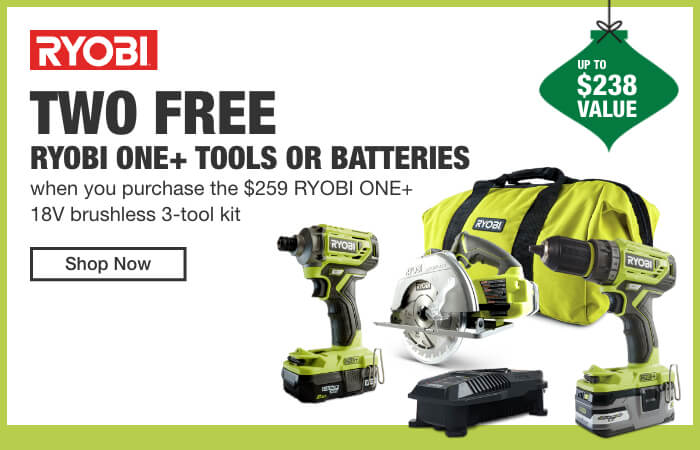 Get Started Kit – Two Free Ryobi One+ Tools or Batteries
This is an amazing deal!  It is a huge time saver to have two drills – load one with a drilling bit and the second with a driving bit – so you don't have to switch bits constantly.  A circular saw is a must have.  Then you get to pick two more free tools!  I'm loving them all, but if I had to choose, it would be extra batteries, the jigsaw, the router, the vacuum, the job plus, or the sander (for woodworking focus).  But there's lots more to choose from! Shop the two tool promotion here.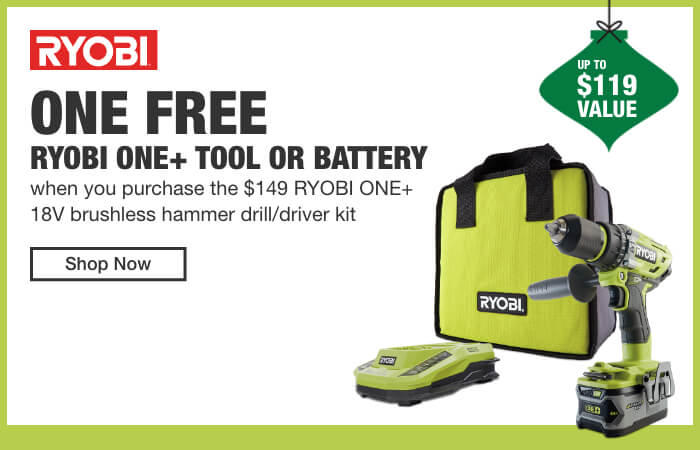 Already Have a Drill Kit – One Free Ryobi One+ Tool or Battery
If you already have a drill, here's the perfect time to double up!  And get a free bonus tool.   So much to choose from!  My picks are circular saw, jigsaw, handheld router, recirprocating saw, battery port charger, vacuum, sanders, or go for another battery!  Click here to shop the one free tool promotion. 
Need the Nailer Kit
If you need the Airstrike Brad Nailer, here's the best deal!  You get a drill, two batteries and a charger with the nailer!  Click here to shop Brad Nailer promotion.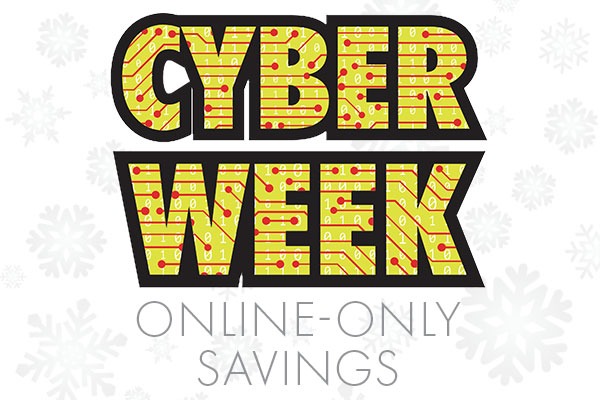 All the Savings
If you are looking for a specific tool, Ryobi has amazing deal on just about everything!  Click here to shop all the promotions.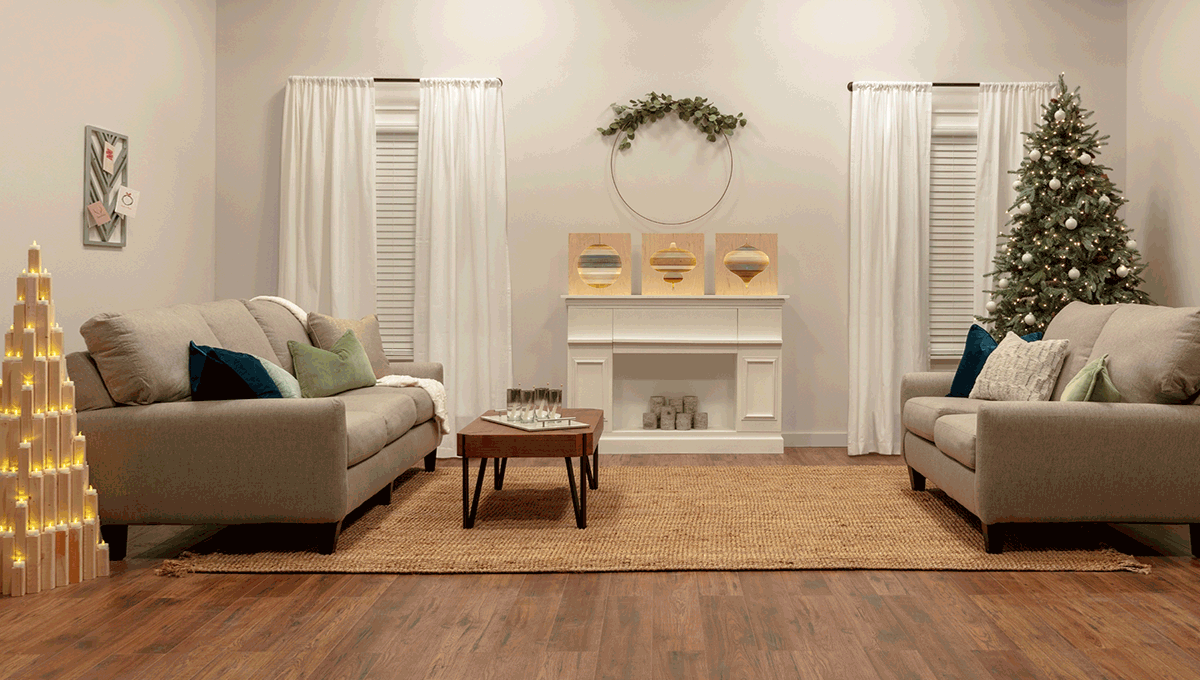 All The Projects
And if you are looking for a holiday DIY project to make your home more festive, check out all of these free DIY project plans!  Can you spy the ones that I contributed? Click here for Holiday DIY projects from Ryobi Nation.
Happiest Holidays!
Ana